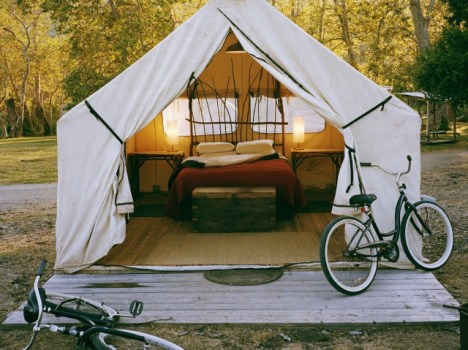 Steven Lam
Luxe camping and soulful strumming come to El Capitan Canyon over the Halloween 2010 weekend.
COWBOY SINGERS: How's this for appealing counterprogramming? When much of the world will be donning fright wigs and lighting up the jack o' lanterns on Friday, Oct. 29 and Saturday, Oct. 30, the beautifully upscale El Capitan Canyon campground will be throwing a music festival. Cowboys of the Sea is the fest's name, and there's a whole interesting non-costume-wearing, non-fright-making line-up to soothe our sound-craving souls. Oh, and Santa Barbara-style beauty, which is a constant soul-soother.
HEADLINERS: Chris Pelonis Band is the bold name on Friday, Oct. 29; The Sunshine Brothers head up the Saturday, Oct. 30 show. It's a benefit (for education), there's a barbecue involved (plus-plus-plus), plus that certain ocean we all want to be closer to oftener than we are. And figure you can be back home in time for Sunday, Oct. 31, if you still want to go the costume-and-candy route, which you probably do. Get info on tickets/camping/so forths.