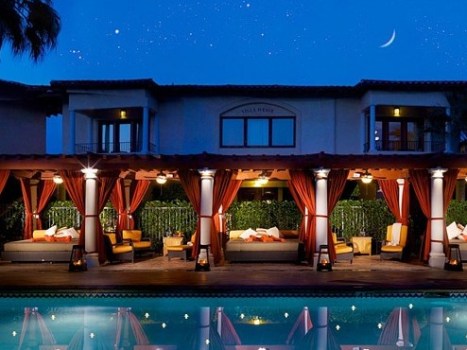 Miramonte Resort & Spa
Miramonte is kicking off its "Desert Holidays" in Indian Wells on Wednesday, Nov. 24.
GINGERBREAD VILLAGE: Well, it is a fact: Gingerbread houses are nice at home, but when a larger venue puts them out -- like the Claremont in Berkeley is doing -- the charm factor is multiplied by at least ten. Miramonte Resort & Spa will be unveling its gingerbread spread on Wednesday, Nov. 24, but the Indian Wells property has several seasonal doings straight ahead.
MUSIC TO CRAFTS: The resort is grouping all of its holly-laden haps under the header "Desert Holidays," and guests can look forward to various concerts and hands-on activities and a whole "Letters to Santa" drive. There will be Christmasy cuisine, too. Oh, and chestnut roasting. Yessss. The resort has its holiday calendar online, which is handy like candy. Candy is handy come the holidays, right? It is.