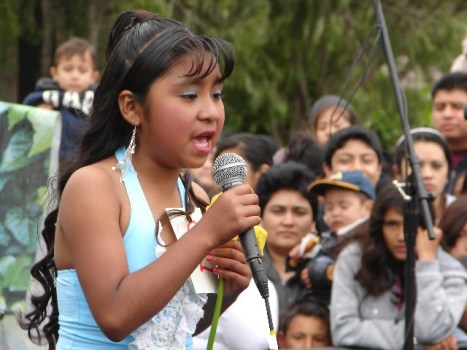 Santa Barbara Zoo
Celebrate El Día del Niño at the Santa Barbara Zoo on Sunday, April 10.
SONGS AND CELEBRATION: Several spots around the Golden State will be honoring El Día del Niño on or around Sunday, April 10. The Santa Barbara Zoo's party will include a "children's talent show" as well as entertainment and eats as well. There's no extra fee for attending; just admission to the zoo is all that's required. The Monterey Bay Aquarium is waiving admission for visitors 12 and under during its Day of the Child revelries. There will be several goings-on, including mariachi performances and a performance by amazing chanteuse (and former Leonard Cohen back-up singer) Perla Batalla.
NEW ZOO GARDEN: Though April 10 visitors will be a bit too early, we also wanted to note that the Santa Barbara Zoo's new area will debut just in time for the summer season on Saturday, April 16. It's the Kallman Family Children's Garden, a nature-oriented playground.