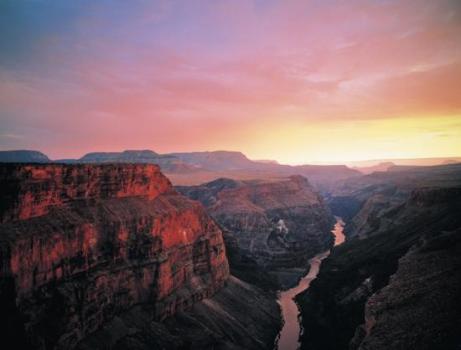 Xanterra Parks & Resorts
Xanterra Parks & Resorts has an end-of-summer deal starting on Monday, Aug. 23.
"SLIGHT LULL": That's what Jon Streit, general manager of the Xanterra South Rim at the Grand Canyon, says that the park experiences in terms of visitors toward the end of summertime. After all, there is that whole going-back-to-school thing. But such a lull can be your best bud, if you have the time for a multi-day jaunt over to one of the world's most famous natural wonders. Xanterra has an "End of Summer" deal starting on Monday, Aug. 23.
YAVAPAI, FOOD, MOTORCOACH: There are several parts to the deal, so read all, but the upshot is that rooms at that Yavapai Lodge are going for $169. There's a motorcoach trip for two people (we love the word "motorcoach" and would say it multiple times each day during our visit). And a restaurant credit. If you've got an empty stretch before fall comes, lucky you; read more about the savings and the specifics and start planning.