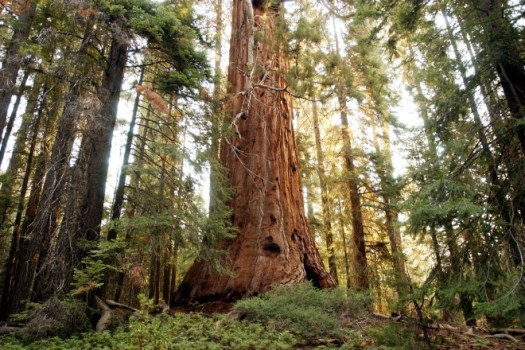 Getty Images
There's no admission fee to Sequoia and Kings Canyon on Saturday, Sept. 25. It's in honor of National Public Lands Day.
NO, THANK YOU: When we hear that that U.S. National Park Service will be waiving entrance fees in honor of National Public Lands Day -- which in 2010, falls on Saturday, Sept. 25 -- we have a "no, thank YOU" moment. Everyone likes a free, nice thing, and entrance to a wonder-packed national park for free is a very, very nice thing, but we're having a moment of, well, hang on a second. Should we be thanking you, National Park Service and people who watch over and tend to our public lands? For giving us all of these wild and peaceful places to enjoy?
WELL, WE THINK YOU GET US: Our point is made. Everyone can thank everyone here, and gratitude can flow all around, and everyone can get out on Sept. 25, 2010, and visit the Sequoia and Kings Canyons or someplace else national-park-y and gorgeous for free. Read details before setting off and find the Golden State park near you that's waiving its fees.