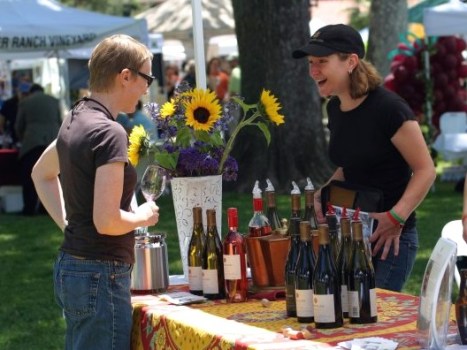 Harvest Wine Weekend
Harvest Wine Weekend comes to Paso Robles Oct. 15-17, 2010.
PASO PARTY: Harvest time -- let's call it early-to-mid-fall-ish -- tends to be a busy one for most wineries, both in the gathering of grapes area, and the welcoming of guests who want to be part of the autumn convivialities. The best part is when an area says, let's make this thing a real whoop-di-do and do it up with dinners, events, tastings, and beyond-the-usual happenings. And let's schedule it over a weekend, so people from outside of the area can drive on up. Paso Robles is doing that from Oct. 15-17, 2010.
THE WINERIES: The area around Central Coast-close town is rich with grapes, and the groups and families that grow 'em. Harvest Wine Weekend will go down at several local vineyards, including the Frolicking Frog, Hearthstone, and Eberle Winery, plus many more. In fact, the people behind the fest say that 140+ wineries are on board for the weekend. Prooobably, sadly, you can't make every one, but over three days? You could really get to know a dozen, maybe a dozen and a half, really well. Get details on all the delicious doings.