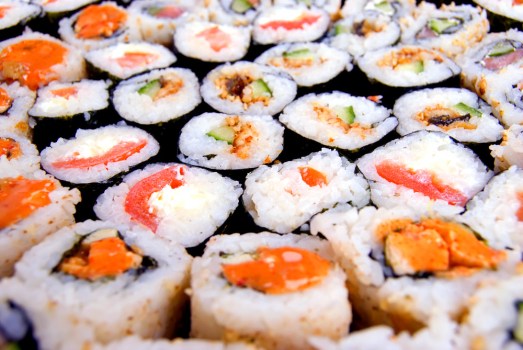 Shutterstock
What would be in your perfect roll?
SUSHI SURPRISE: Foodies can be a funny bunch. Even as a dish or a meal is supremely enjoyed, they're adding, either in their heads or aloud, a few extra ingredients here and there, or subtracting the extra mayo. In short, we all have our ultimate versions of our favorite treats. Now your ultimate version of a roll could nab you a free night at Loews Santa Monica Beach Hotel.

HOW MUCH CRAB? Well, as much as you like. And if you want tons of ginger in your roll, suggest it. In addition to winning a night and a duo dinner at Ocean & Vine, the victor will also see his or her roll on the Sushi at Sunset menu for all of December. Now that is some kind of gourmet glory right there. Get details and rules (kudos LA Convention & Visitors Bureau, too).