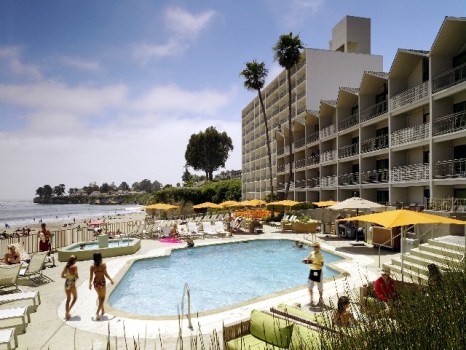 Joie de Vivre
Joie de Vivre's Dream Inn in Santa Cruz will participate in Birthday Bucks in 2011; so will the other Joie properties.
BIRTHDAY BUCKS: Have a birthday, year after year? If you do, we're betting you like nice things happening near or around it, year after year. Here's one of those nice things to look into in 2011: Joie de Vivre announced they'll be doing "Birthday Bucks" in the coming year (the program started up in 2010).
THE DEAL: Stay at a Joie hotel -- they're all over California, from the Bay Area to more southy parts -- "within seven days of your birthday," make that stay a two-nighter, and get a hundred dollars shaved off your bill. (This can be your room or the spa or eats.) There are to-knows before the you-gos, of course, like showing a front desk person that it is indeed your birthday coming up *when* you're doing the check-in bit. So read all. And happy early birthday!