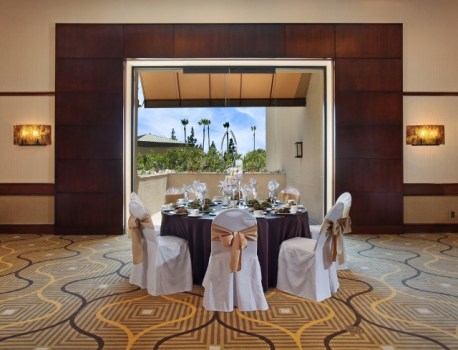 Wyndham OC
The Wyndham OC wants to know your dream meeting perk.
MEETING TIME MADE FUN: Well, meetings are always fun, right? The ideas that flow, the flow charts that lend ideas, the... wait... We. Are. Out. Of. Doughnuts!!! Okay. Sometimes the right amenities can help an on-the-slow-side meeting work better. Even a meeting that is already full of pep can benefit from just the right snacks, or chairs, or day-loungers. And that's one reason why the Twitter contest the Wyndham OC just kicked off is catching our fancy.
YOUR DREAM AMENITY: What would your perfect meeting perk be? Steaks for everyone? Steaks smothered in blue cheese and caviar for everyone? That's right. You get to say, or tweet, rather, your pie-in-the-sky perk and potentially nab that perk for a future Wyndham OC-held meeting. There are knows to know, and hashtags, and that sort of thing, of course. But wouldn't you be the most popular guy/gal in the office if you come up with the most creative amenity, and then win it for the whole gang? Talk of the watercooler for years to come.