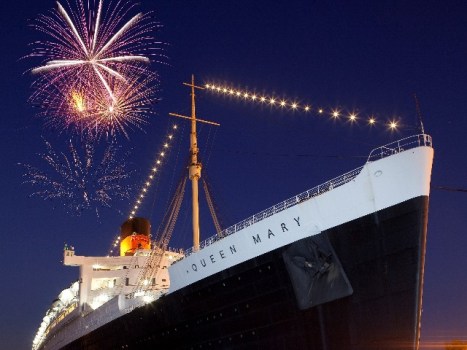 Queen Mary
The Queen Mary preps to welcome 2011.
BOATLY BASH: We're happy that New Year's Eve on the Queen Mary has become such the solid annual event. The fireworks at midnight certainly help; how often are we able to watch a sky-show from the deck of a legendary ocean-liner? Not often, and it feels downright cinematic, is the thing. There are also multiple bands and DJs playing multiple types of music, from big band to jazz to shake-your-thing, so if you and the date need a freshen-up, you only have to change locations.
$99: That's a ticket for the party; dinner and bevs will be extra. But you'll get "access to the ship," which is sweet. There's also a stay-over package, if you think that leaving at 2 a.m., when the Long Beach bash stops a-rocking, might be a drag. Details.