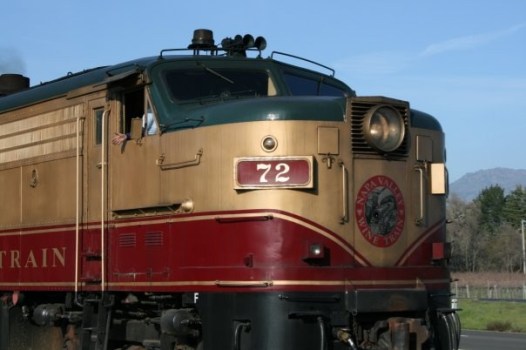 Napa Valley Wine Train
The Napa Valley Wine Train has several specials on now.
VINO ON THE RAILS: Like many Californians, our mind wanders to places we love in times of stress, traffic, and heat. Big Sur. Catalina Island. And, often, very often, in the fall, the Napa Valley Wine Train. Because while people who like wine like it year-round, the autumn and harvest have a special relationship with the vines. It's our favorite time of year in the northern wine countries, and we are certainly not alone.
DEALS, CHOO-CHOO: You know this train. You sup, you sip, you watch wineries pass, chug chug chug, down the rails. Sweet. The NVWT has a few hotel deals on now, including a Rail and Relaxation special in partnership with the Marriott Napa Valley. There's a stayover, there's a wine train trip, and there's a double Swedish massage. Most excellent for the mind-wandering, yes, but excellent to do. $549 is the starting price; get details.