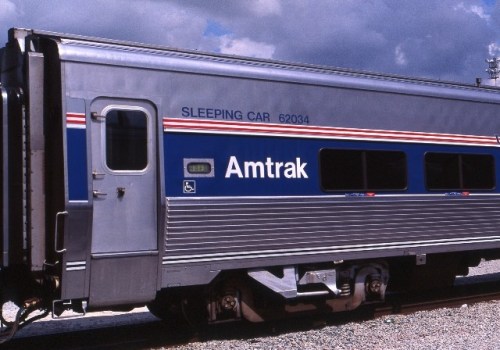 Amtrak
Amtrak is offering a new virtual peek inside its sleeping cars.
EYE YOUR AMTRAK OVERNIGHT: If you've ever talked to anyone about train travel, two topics invariably arise: One, the necessity of a good snack car. And two, the nearly universal wish to sleep on a train while zipping alongside the ocean's edge, or through some high desert pass. Satisfying snacking is always easy to imagine, but somehow picturing the snoozing berth can trip people up. How large will it be? Will my spouse's/partner's/BFF's stuff be on top of my stuff? Where is the sink?
QUESTIONS: Now there are visuals to help with those fine and common inquiries. Amtrak has just announced the new 3D Viewliner virtual tour, which gives prospective sleep-over-ees a peek inside the good-night berths. There are day views and night views (translation: You'll see how the beds slide out), and looks at the bathrooms and smaller roomettes. We like that word, "roomettes." We'd probably say it several times throughout our train trip, to the utter delight of our traveling companions, we are sure. Take the tour and snoop around, even if you haven't planned your next rail journey. And remember that sleep first, snacks second, is always a good policy.