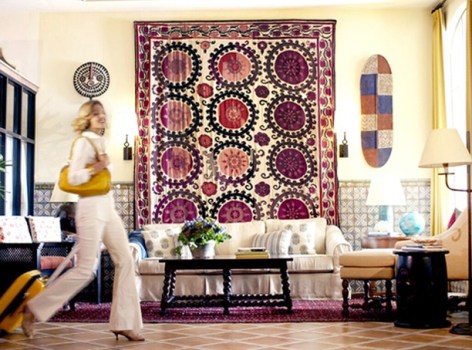 The Canary Hotel
The Canary Hotel in Santa Barbara has a special New Year's Eve menu.
DEC. 31 DINING: Could New Year's weekend circa 2011 turn out to be that rarest and most desired of events, a four-day weekend? It certainly seems to be shaping up that way for a lot of people whose offices are closing early on Friday and staying closed right through Tuesday, Jan. 4. Well, lucky, lucky, we say to those people, and we also say there are plays to stretch out the weekend. Starting in Santa Barbara. But then it usually starts in Santa Barbara for a lot of us, doesn't it?
THE CANARY: The post hotel is setting up for a sumptuous Dec. 31 supper. On the menu: Tahitian Squash Soup (which includes Brown Butter Crostini, yum), Rack of Lamb, Coriander-Crusted Ahi Tuna. There are two seatings, as tends to be tradition on New Year's Eve, and the first is slightly less expensive than the second ($65 and $85, respectively). There's also a gratis glass of bubbly at both. Get details and get using that four-day weekend in a memorable way.