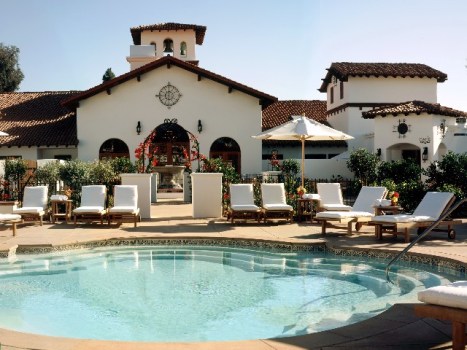 La Costa Resort & Spa
La Costa offers the "Sand Traps & Body Wraps" package.
GOLF TO SPA: It's notable when a hotel package comes along that takes on not just one theme, but rather two topics, making the deal on now at La Costa is an eye-catcher. You get your room, of course, and you are able to choose between some golfing or some spa-treatmenting (two rounds of golf or two spa treatments). If the person you're with likes one thing, and you like the other, you can choose to do a combo, one and one.
COMBOS ARE GOOD: And also notable. This is the "Featured Fall Special" at the Carlsbad-close resort, so it likely won't hang around for long. Price is $375, and if you've booked a package pretty much anywhere before, you know about additional taxes and charges. Get more info at the La Costa site. (Oh, and those spa treatments are 50 minutes each, if you're wondering).