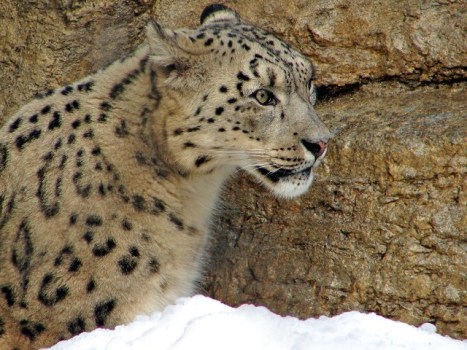 Katie Clemons
The Santa Barbara Zoo's Snow Leopard Festival is on Sunday, Dec. 5.
SNOW IN SANTA BARBARA: Let us pause there. It of course won't be sleeting in our own American Riviera, but there will be an impressive 75 tons of snow delivered to the Santa Barbara Zoo on Sunday, Dec. 5. There will be sledding (by the humans) and prowling/prancing/eating/napping (by the non-humans), which all adds up to a festive, wintry day out in a city much associated with the pleasures of the sun and summer.
SNOW LEOPARDS: These beautiful beasties are getting top billing for the day, perhaps because of their longtime association with colder climes. Visitors will be able to see the leopard-y denizens of the zoo, in addition to other animals. There will be learning in addition to sledding, in short. Learning and sledding, two of our favorite things. Aside from snow leopards, of course. The Santa Barbara Zoo Snow Leopard Festival is on Sunday, Dec. 5 and costs an additional three dollars on top of admission. Oh, and we should add that kids under 12 will be going down the hills, while bigger people will be nearby cheering.