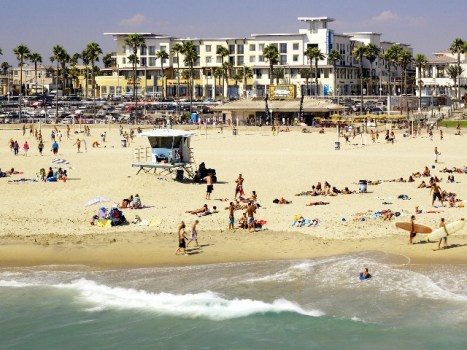 Joie de Vivre
The Shorebreak Hotel is part of the Joie de Vivre Southern California Dreamin' Passport.
SOCAL SLEEPOVERS: Deals with local appeal are a-ok in our book, but we like it when a hotel will go one better than "prove your residency and get a dollar off in the bar." We like the big, out-sized deal, in other words, probably like you. And when five -- count 'em, five -- hotels are involved, we'll count that on that "out-sized" side. Joie de Vivre has such a deal running now via its Southern California Dreamin' Passport. The name tips the hand a bit -- places around the lower part of the Golden State are definitely involved.
FIVE=40% OFF: There are a few parts to this deal, but here's the bold print: Stay at five Joie de Vivre properties within a certain time frame and get 40-percent shaved off that final, fifth stay. Also, there are "incremental" amounts taken off stays 2-4. And stay 1 has its own sweetness (hi, dessert). Read all the details, like when you'll need to book by and stay by, and then promptly return to staring at the picture of Shorebreak Hotel above. It's in Huntington Beach. Can you just feel the tan lines forming now?