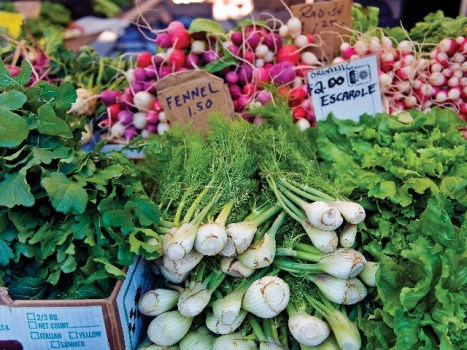 epicure.sb
The SOL Food Festival happens in Santa Barbara on Saturday, Oct. 2.
SUN-GROWN GOODNESS: Of the many eat-y things going around epicure-sb, the SOL Food Festival is one of the most eye- and tummy-catching. The "SOL" may make you think first of "SLO" -- we did, for a second -- and the Santa Barbara event isn't too far south of San Luis Obispo. But the concept of slow and sustainable are linked, so it isn't necessarily a bad mix-up, and sustainable foods are (artichoke-y) heart of this Oct. 2 festival.
"Sustainable, Organic, Local": Those are three of the goals surrounding SOL -- they even lend their first letters to its acronym -- so attendees can expect a lot of emphasis on nearby growers and good-for-the-body bites. Follow the fennel (and carrots and lettuces) to Plaza de Vera Cruz in Santa Barbara on Saturday, Oct. 2. Beer and wine are some of the bevs that'll be out on the table, too.