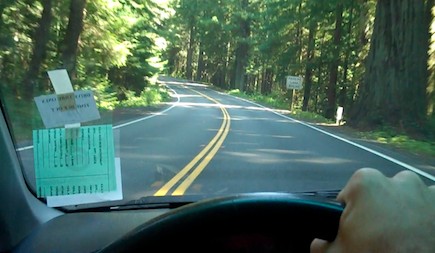 California State Parks
The 2010 California State Parks Roadtrip kicks off on Thursday, Aug. 26.
PARK LOVE: Our state parks are often in the news -- too often, really -- due to budget pressures and cutbacks and various economic issues not related to the joys of birdsong or old-growth forests. Many Californians are seeking to lend support and raise awareness, but folk singer Christopher Grant Ward and Folks4Parks may have found a unique way. And a really fun way, too. Road trip!
HITTING THE ROAD: Mr. Ward is off on Thursday, Aug. 26 to visit 65 California state parks, and play some gigs, too. There will be Facebook updates, and pictures. There will be tales from the road. Jealous? We are. But this is inspiring us to do the same. Oh, we probably can't hit 65+, but you can easily do a dozen over a long weekend jaunt. The trip wraps Sept. 10; you can follow (and envy, just a wee bit) the trip here.