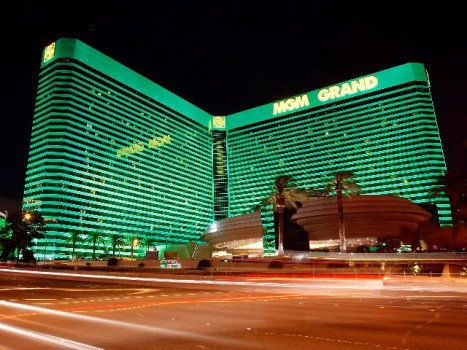 Getty Images
The MGM Grand has a 7-Day Sale on starting on Monday, Oct. 25.
MGM GRAND, ONE WEEK, GOOD DEAL: Is there more to know? Maybe a beginning date on the MGM Grand 7-Day Sale would be a help: Monday, Oct. 25. Meaning you have seven days to book a room through Monday, Jan. 31. There is fine print and some black-out dates, of course. But the discount cannot be denied: upwards of 30 percent.
GOT YOUR HALLOWEEN ROOM? You've probably heard that this is the 1st outing for the Las Vegas Halloween Parade. If you were thinking of costuming up and heading downtown, but have yet to secure a stayover, check out the deal. We put in Oct. 31 and some good prices came back; plug in your info and check it out yourself.