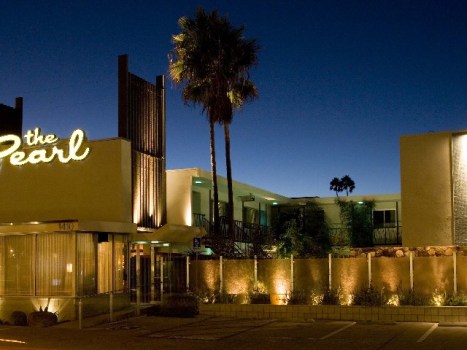 The Pearl
The Pearl will be screening "Mad Men" episodes on Thursdays starting in January.
DRINKS AND DRAPER: Thank goodness we have plenty of places that still have a sparkly-rock'd, space-age-roof'd '60s vibe around the lovely lower half of our state. But few places can hold a gold-baubled lamp to The Pearl, that San Diego hotel/bar/restaurant that took 1965 and somehow, through alchemy, made the long-gone year into an actual physical place. Now the stylish inn will be screening "Mad Men" on Thursdays in January, which is an ideal match of spot and show. You will so have to wear a Joan-style cocktail ring to this one. And if you just happen to go into the hotel's social-scene pool? Well. Watch that bouffant, honey.
EP ONE, SEASON ONE: The new Drape(r)s go up on Thursday, Jan. 6.