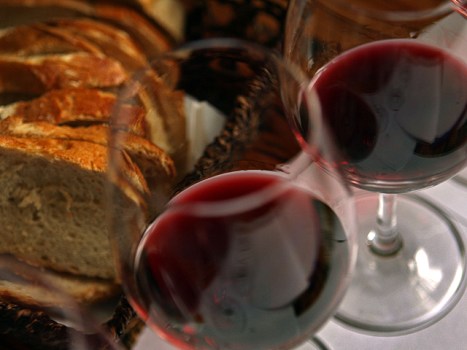 Getty Images
The Urban Wine Trail runs through Santa Barbara.
CITY SIPS: The Urban Wine Trail isn't just a once-a-year thing in Santa Barbara, set up only for the month-long foodie feast epicure.sb. Rather, the consortium of wineries exists year-round. The Trail is a come-together collection of in-city tasting rooms and wine shops where trying out the goods is on the menu. In other words, it is lovely to venture into the hills surrounding Santa Barbara to try wines, but if you feel like sticking close to State Street and the city environs, you most certainly can.
PEDICAB DEAL: Word from epicure.sb is that Santa Barbara Pedicab "will be offering special car-free rates for Urban Wine Trail tasters all month." If you look at the Urban Wine Trail map, you can see that the nearly dozen participating wineries are close enough for walking, but pedi-cabbing is always more festive in our books. Get details via epicure.sb or Santa Barbara Pedicab.