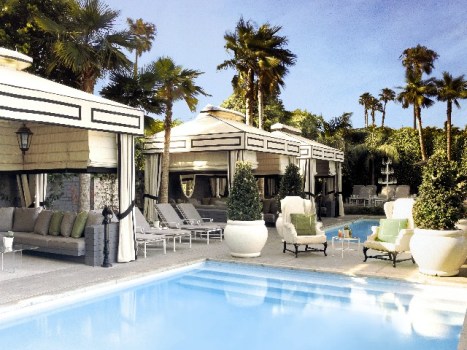 Viceroy Santa Monica
Viceroy Santa Monica is setting up the Scent Tent on Sunday, Feb. 13 and Monday, Feb. 14.
THE SCENT TENT: When we heard the words "scent tent," and that the Viceroy Santa Monica would setting one of its famous pool-close cabanas for a post-dinner aromatherapy event on Valentine's Day (and Feb. 13, too), our first thought was, well, dang. We want a scent tent. Because it is fun to say, one, but it also sounds like something you'd show off to everyone, if it was in your own backyard. But since we don't have one, nor does really anyone, we'll guess, best get to the Viceroy for two special nights of sweetheartiness and scentery.
TOUR OF THE SENSES: There's a four-course supper, with a glass of bubbly cameo, and a "customized scrub" you'll go home with; there will also be candles and various oils to be sniffed and savored at the Viceroy. Price is $95 per sweetheart. What particular fragrance will remind you most of the night? There's always one.