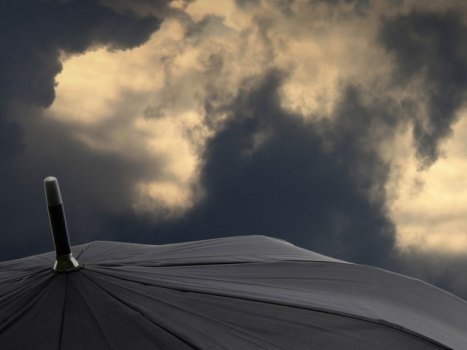 Shutterstock
Put an umbrella in your movie, and maybe win film festival passes from the Ace in Palm Springs.
CINEMA AND SLEEPING: We're not talking about falling asleep in a cinema, of course. We're talking about finding a spot to stay over during the Palm Springs International Film Festival, which kicks off in its usual starry style on Thursday, Jan. 6. And while resorts in the area will be bustling with various people lugging cameras, reporter's notebooks, and/or various entourage members, a few are offering tie-ins to the festival, including the Ace.
MOVIE CONTEST: The hip spot is holding a short film contest through Jan. 5. Actually, 6 p.m. local time on Jan. 5. You'll need to find an umbrella and bell bottoms, and put them in your movie, and here's why. There are more details, including about how you can win full-access screening passes to the fest. Not shabby. Details details details. We expect you have an umbrella by this point after all the rampant dampness. But random question: Do reporter's still carry reporter's notebooks in this all-digital age? We don't know why we typed that. Maybe because, in an Ace-y world, it is always kind of 1972.