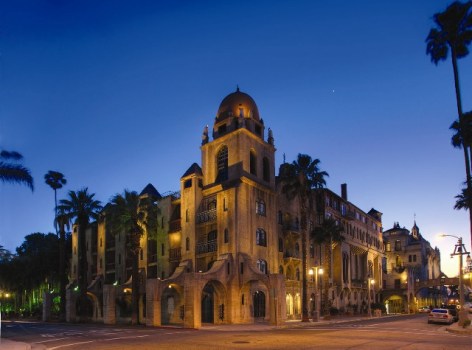 Riverside CVB
Ghost hunters peek inside the Mission Inn on Oct. 22 and 23, 2010.
INSIDE THE INN: There's nothing not to like about an October-evening ghost walk, but when the people who have been hosting it have been doing so for years, and those people are also behind the California Riverside Ballet, and one of the venues is the straight-from-a-novel Mission Inn, the atmosphere goes through the roof. Or, shall we say, historic and much-photographed bell towers.
GHOST WALK: There are two nights for the walks in 2010: Friday, Oct. 22 and Saturday, Oct. 23. Price is $50. And there will be a peek inside some "catacombs" at the hotel. If you know the Mission Inn, you know the above-ground part is already like something from a fairytale. We can't imagine what other secret nooks the rambling landmark possesses, but we're betting they're beautiful. You'll want to reserve a spot with the California Riverside Ballet before making for Riverside.