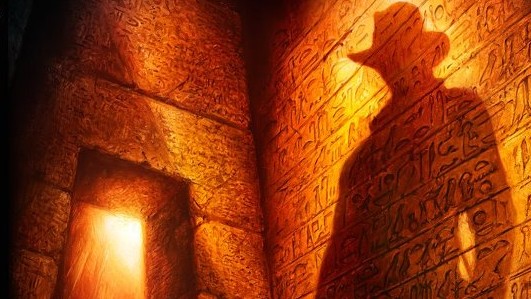 Discovery Science Center
What do you have going now through March 27? The Discovery Science Center is waiving admission for kids ages 3-14 to their Indiana Jones and the Adventure of Archaeology show.
THROW ME THE IDOL: If you were a kid any time between 1981 and this morning, and you somehow saw "Raiders of the Lost Ark" or any of its sequels, you were likely swept up in the comic-book-y dash and madcap adventure of the Indiana Jones tales. (The tales are set in the '30s, of course, meaning that "madcap" and "dash" are fitting descriptions.) Heck, even if you weren't a kid when you first saw an Indiana Jones flick you likely felt like one again, at least for a couple of hours. The film series did several things really well, but here are two we'll talk about now: The Indy flicks furthered the study of archaeology and they appealed to young people as well as their grown-ups. That's notable. It's the rare film nowadays that succeeds in glamorizing an academic field and playing to all ages (we could also add "bringing fedoras back into fashion", too). The Discovery Science Center in Santa Ana has had an exhibit on for several months that continues that archaeology-is-cool mindset of the movies. The name? Indiana Jones and the Adventure of Archaeology. But here's where things get a bit better: The center is waiving admission for kids to the exhibit just in time for spring break.
GET YOUR VOUCHER: A few to-knows: The deal is on now through Wednesday, March 27. It's good for one kid per paying adult. You'll need a voucher, which can be found on the site. Also? "Kids" here mean anyone ages 3 to 14. We know, 14. It's not too often that young teens are included in children's admission prices for anything anymore, so we doth our fedora to you, Discovery Science Center. To find out more about the show, or the upcoming Bubblefest, throw your Indy-style whip loop around this link.