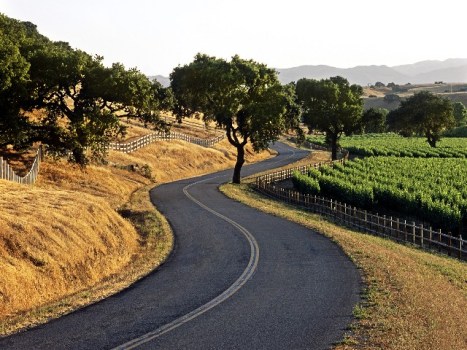 Santa Ynez Valley
The Wine Around pours in Santa Ynez Valley on Feb. 14 and 15, 2011.
TUESDAY TASTING: Is it decadent to take a weekday -- and not the crown prince of weekdays, which we all call Friday -- to go wine tasting? In a gorgeous valley? And to hors d'oeuvre-ing well before the standard cocktail hour? Maybe a bit, but you could have a day off, and you could be looking for some new labels, and you could be wanting to get to know the wines of Bridlewood Estate, Foley Estates, and Fess Parker.
IF THAT'S THE CASE... Make for the Santa Ynez Valley on Tuesday, Feb. 15 for the Wine Around. Wine Around is $125, and you'll be well wined and dined (or hors d'oeuvred, rather, which is nearly as good as dined) at a trio of fine wineries. Get details and get Tuesday-tasting.