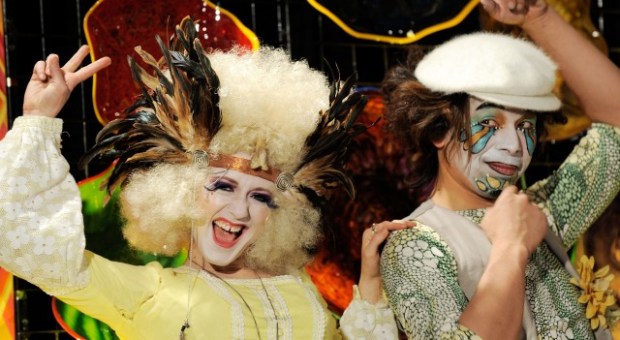 Woodstock Weekend
The OC Marketplace celebrates Woodstock on Saturday, July 7 and Sunday, July 8.
TIE-DYED AND BEYOND: No doubt about it: A certain jumpsuit-wearing icon will dominate the music scene at the OC Marketplace later this summer (in addition to making a lot of around-the-county cameos in the Tuesdays leading up to his big late August party). But while we wait on The King, we can turn our attentions to 1969, and a concert that dominated that year and many years following. Yep, we're talking Woodstock, a happening that turns 43 this August. If you can't make the pilgrimage back you can make the trek -- by a decal-laden mini bus, if you still have yours -- down to Costa Mesa, where the OC Marketplace will be reveling in all things tie-dyed on Saturday, July 7 and Sunday, July 8. Oh, and did we mention there will be music? Of course. Can you say the word "Woodstock" without promising a few tunes in the mix?
ON THE STAGE: The Who Revue -- yep, its a tribute to Roger Daltrey and company -- and Aquarius, which is all about the age its name invokes. Tie-dyed stations, tie dye for sale, food trucks, and other feel good goings-on will be going on. Nope, the OC Fair and Event Center isn't Max Yasgur's Farm, but if enough people show to enjoy some laid-back tunes, it could be at least in spirit. We'll also add that the weather will be a bit less damp than it was back on that fateful August 1969 day. Oh, best of all? Admission is free. Yep, we are indeed feeling very good.