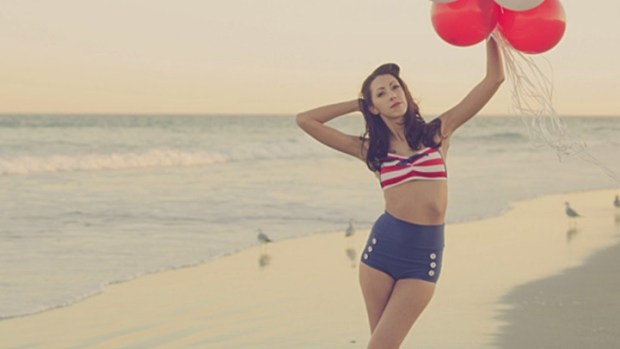 Del Mar Racetrack
The World's Largest InstaMeet -- that's a gathering of Instagram users -- is set for Saturday, Aug. 24 at Del Mar Racetrack. The day's theme? Forties pin-up.
WORLD RECORD: In ye olden days of decades past, a photographer used to recognize another photographer via one telling clue: a camera hanging from the other person's neck. But there are easier ways to connect with similar-minded shutterbugs nowadays, shutterbugs who, for the moment at least, are strangers to you. Gathering for an InstaMeet, the Instagram term for a real-world let's-snap-pictures gathering, is one easy way. The idea is simple: Meet up somewhere that is bound to have great photo-taking opportunities, click-click-click away, then tag in the Instagram way. And, quite possibly, make a photo-interesting friend or two. But, like all things that grow in popularity and can be measured, the InstaMeet is now going for world-breaking honors. Next up on that calendar? Del Mar Racetrack, which will host an InstaMeet on Saturday, Aug. 24. A meet-up, we should add, that is expected to capture the title of World's Biggest InstaMeet.
ON THE TRACK: Yep, there are horses racing that day -- very Instagrammable -- but there's a 1940s pin-up theme event going down, too. So if ponies and parasols are your thing, and you love your hashtags and filters, and you really love being part of a crowd that could topple a Guinness Book of World Records record, best make for Del Mar. You'll need to RSVP but check this: It's free. That means you get into the track for free, yep yep, and there are other nice adds, like swing music, good seats, and such. Are you ready to hashtag a summery Saturday away at the horse-iest spot in all of San Diego County? Let them know you're on your way, hashtagger.