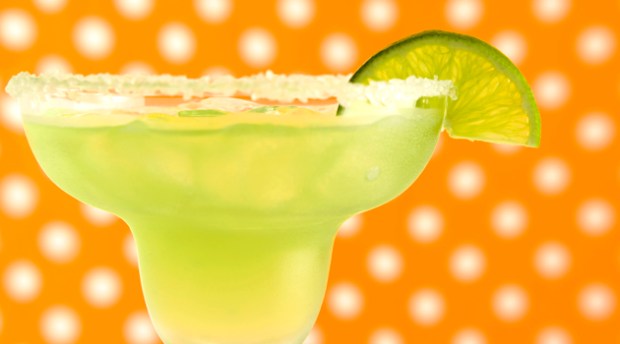 Philip Nealey
The World's Largest Margarita will be several hundred gallons larger than the beverage pictured here.
MAMMOTH MARG: Oh wow. We have a feeling this one'll be making the various foodie cable channels in the months to come. The short of it? Margaritaville, to celebrate the opening of Jimmy Buffett's Margaritaville Casino at the Flamingo in Las Vegas, will attempt to mix the world's largest margarita. Wait. Perhaps that deserves some capital letters. World's Largest Margarita? Okay. That's bigger. Much. How gargantuan will this thing be? The making of it kicks off on Oct. 11 and wraps on Oct. 14. That's just the making, not the imbibing. And, in the end, the mixologists expect to have a 8,500-gallon beverage. To put that into prospective, figure that a good-sized backyard pool can hold around 6,000 gallons of water. (If you've never Googled "gallons" and "pool" we recommend it; it's very informative.) So yep. That's big.
TAKE A SIP: How long does it take to drink a margarita that large and how many people does it take to drink it? It sounds like a stumper, but there's an answer of sorts. The restaurant intends to keep the beverage around for a week or so after its debut. Meaning if you're in Vegas around the third week in October, you can try a few churny cold sips of the World's Largest Margarita. If you can't make it to Vegas, you can watch the making of the "Lucky Rita" online. But can you get that salty-sweet brain freeze from watching something online? Surely some internet pioneer is workng on that now.