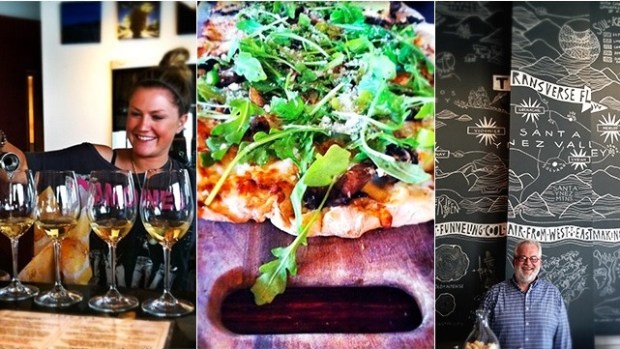 epicure s.b.
Santa Barbara's foodie-focused month -- epicure s.b., of course -- turns 5 in October. Where will you go first? The beer fest, the lemon part, the California Avocado Festival...
CHOICES, CHOICES: Oh Santa Barbara. Your savory (and sweet) ways are known throughout the state, but you do leave one with a culinary choice or two to make. Does the happy visitor go for a chorizo quesadilla and chile relleno at La Super-Rica Taqueria upon arriving? Or is a fish taco or salmon roll at Stearns Wharf the order of the afternoon? And what of a burger up the hill at Cold Spring Tavern? Yep, the decisions are delicious. So now consider the month of October, and epicure s.b. That's Santa Barbara's 31-day foodie festival, a party that takes place at spots in and around town. This means that a food lover won't merely need to alight upon an interesting restaurant during this stretch; prix fixe menus, weekend-long festivals devoted to a single fruit, the Silver Shaker contest, and an opera about Julia Child called "Bon Appetit" are all on your to-pick-from list. Yep, that list is pretty expansive, and, nope, few of us out-of-towners can spend a whole month in Santa Barbara. But what a lovely dream.
SO DREAM FOR A FEW MINUTES... then start plotting about what you want to do over a day or two. Julia Child did indeed call Santa Barbara home for many years, so an opera about her life might be a fun must-do. Or going on a lobster and seafood explore tour, or venturing out onto the Urban Wine Trail via pedicab, or two more tasty routes. Us? We'd definitely hit the California Avocado Festival in nearby Carpinteria earlier in the month, or make for the Bubbly and Brie night on Oct. 3. Or you can arrive a few days ahead of October and pucker up for Goleta's annual tribute to the lemon. What we're saying is this: Plan ahead, lover of the American Riviera and good food. There are dozens of events that festoon the epicure s.b. schedule, and grouping a few around a quick overnight will take a little forescheduling (and foredaydreaming, of course).