1,500-Acre Brush Fire Burning in Wilderness Near Banning
The fire is burning in a remote area with steep and rugged terrain northeast of Banning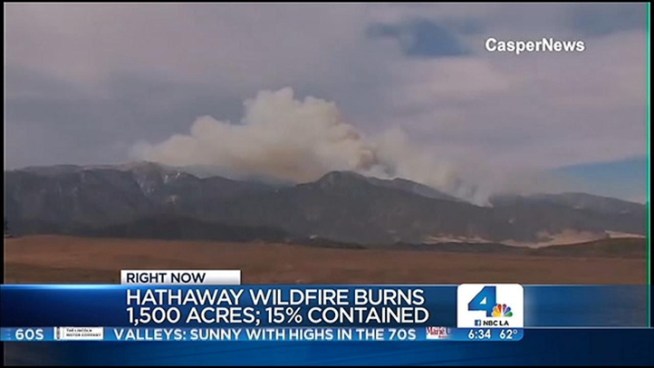 Fire crews work to tame the "Hathaway Fire" that continues to burn in the wilderness of the Morongo Indian Reservation. NBC4's Annette Arreola reports on "Today in LA." This clip is from "Today in LA" on June 10, 2013.
A 1,500-acre brush fire was burning in wilderness east of Banning, away from structures, and was about 15 percent contained early Monday, fire officials said.
The blaze was reported just before noon Sunday in Hathaway Canyon on the Morongo Reservation. More than 400 firefighters were battling the wildfire, which was burning chaparral and timber on steep, rugged terrain, according to fire officials.
The fire was sending a significant amount of smoke toward the Big Bear area.
Nine air tankers and five helicopters were called in to assist with the fire. The cause of the fire remained under investigation.
No structures are threatened, according to fire officials with the U.S. Forest Service.