14-Year-Old Female Gang Member Dies in Shooting
Authorities say the girl - a known gang member - was riding her bike alone when she was shot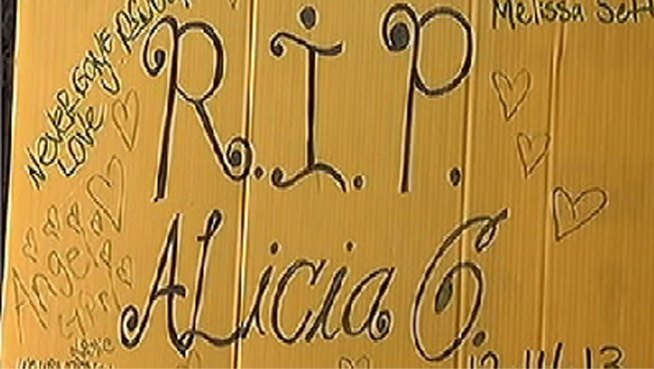 As investigators worked to figure out who was responsible for shooting and killing a 14-year-old girl in Compton, family and friends gathered to remember the teenager. Officials said the shooting may be gang-related. Tena Ezzeddine reports for the NBC4 News at 9 p.m. Sunday, Dec. 15, 2013.
Family members of a 14-year-old girl mourned her death Sunday after she was shot and killed in Compton one night earlier.
Alicia Cassandra Gomez, 14, was riding her bicycle by herself when she was shot once in the back, according to the Los Angeles Sheriff's Department.
Deputies found Gomez about 10:15 p.m. near Elm Street and Alameda Boulevard.
The girl is known by authorities as a member of a street gang, said Los Angeles Sheriff's Lt. Michael Hannemann.
2 Killed, Deputy Hurt in Patrol Car Crash
Witnesses said Gomez collapsed on the street after gunshots rang out, but they could not provide a description of the shooter.
The teen was taken to hospital but was pronounced dead, officials said. They had not identified any suspects in the case as of Sunday night, but do believe the shooting is gang-related.