5 Teenage Girls Injured in Orange County Crash
Authorities said at least three of the passengers were not wearing seatbelts when the car crashed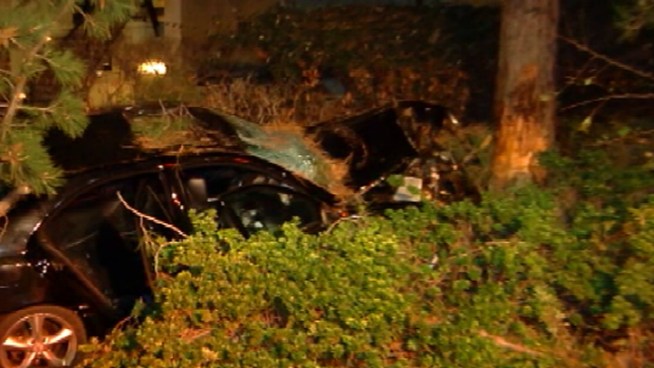 OnScene.tv
Five teenage girls were injured in Orange County when the vehicle they were traveling in hit a curb, went up an embankment and struck a tree on Saturday, Dec. 7, 2013.
Speed and weather appeared to play a role in a crash that left five teenage girls injured -- two of them critically-- in Orange County late Saturday, officials said.
Authorities responded just before 11 p.m. when a 2006 Mercury C230 hit a curb, went up an embankment and struck a tree on Melinda Road in Rancho Santa Margarita, according to the Orange County Sheriff's Department and Orange County Fire Authority.
Preliminary investigation shows that slick weather and high speed may have contributed to the crash, officials said.
Of the five girls injured, two of them were in critical condition and taken to Mission Internal Medical Group. Two more were in moderate condition at Western Medical Center and another was in fair condition at Saddleback Hospital.
Their ages ranged from 16 to 19, authorities said.
Officials said at least three of the passengers were not wearing seatbelts at the time of the crash.