7 Injured, 1 Child Dead After Multi-Car Crash in Azusa
3 vehicles collided with a transit bus, police said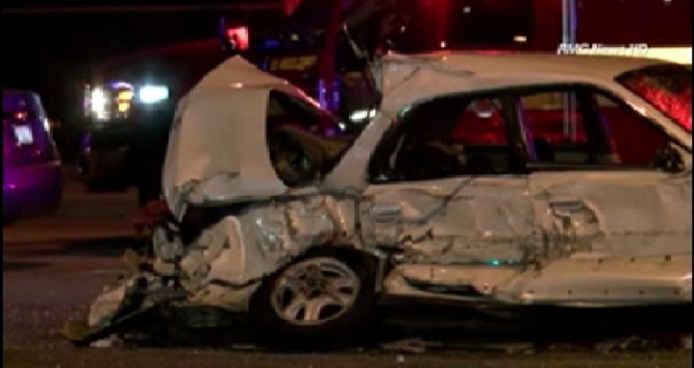 A child who was airlifted to the hospital died after multiple cars collided with a bus in Azusa Monday night, police said.
Police on Tuesday morning were investigating a multi-vehicle crash that left a child dead and several others injured in Azusa, police said.
Three vehicles and a transit bus collided near the corner of Citrus Avenue and Gladstone Street at about 8:40 Monday night, said Sgt. John Madaloni of the Azusa Police Department.
A 5-year-old girl was airlifted to an area hospital where she died, Madaloni said. Seven other people were injured in the crash.
The cause of the crash remained under investigation.
More Southern California Stories: