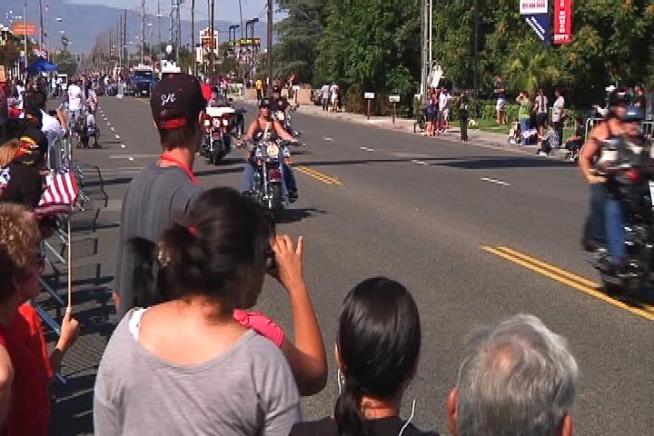 Jacob Rascon, Kevin Dahlgren
To honor those who have served and fallen, thousands of motorcyclists from the group West Coast Thunder, roared through Riverside on Monday for a Memorial Day tribute ride.
Five members of Jim Venneau's family are buried in the Riverside National Cemetery.
"I too am a veteran from the United States Navy," says Venneau.
To honor them, and all service men and women, Venneau rides his Harley along with an estimated 8,000 others.
"It's a small thing that we can do, for the huge thing that they've done," says Peggy Gramm.
Gramm, and most of the riders, belong to a group called West Coast Thunder.
The group's main event is the Memorial Day Ride.
"All of the proceeds from the ride go to keep the cemetery here beautiful," according to Kay Shlotfeldt, with West Coast Thunder.
"It's just really an honor to be a part of something this huge," says Gramm.
"Just being together with everybody, and seeing the patriotism that we all have for one another," says Venneau, and for America."
Follow NBCLA for the latest LA news, events and entertainment: iPhone/iPad App | Facebook | Twitter | Google+ | Instagram | RSS | Text Alerts | Email Alerts