Alleged "Peeping Tom" Arrested in Fontana
The 38 year old was arrested on Monday in a Target parking lot.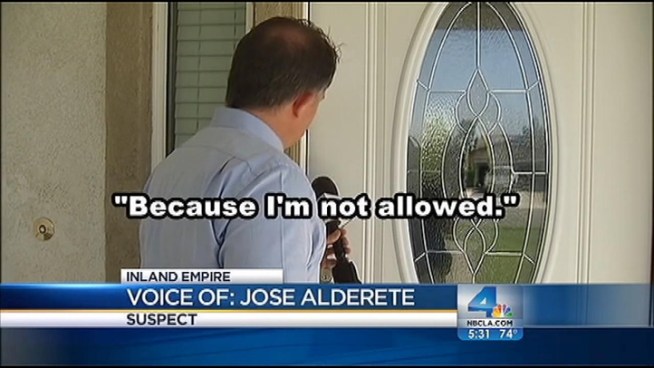 Craig Fiegener
A man who Fontana police say mounted a cellphone on his shoe and used it to record video under a woman's dress has been arrested arrested. Police say the suspect had several similar videos on his phone. Craig Fiegener reports from Fontana for the NBC4 News at 5 p.m. on Sept. 26, 2012.
A man arrested this week on suspicion of using a cellphone attached to his shoe to look up a woman's dress told NBC4 on Wednesday that he's "now allowed to make any comments now."
Jose Alderete, a civilian employee at the Orange County Sheriff's Department, was arrested in Fontana on Monday after allegedly peeping under a woman's dress at a Target store. Police say the shopper noticed a man standing too close for her comfort.
"He had a cell phone down there, attached to his shoe, and was using it to video record up her dress," said Sgt. Bob Morris of the Fontana Police Department.
The woman yelled to her husband for help. He detained the suspect till police arrived.
"As they were going through the lot, we think he took the phone off his shoe and tried to delete files," Morris said. "The woman's husband caught him and held him down until our officers arrived."
Alderete lives three miles from the shopping center. While hiding behind his front door, Alderete told NBC4 he was not at liberty to speak about the case.