Baby Jesus Figurine Mysteriously Returns to Valencia Mall
The figurine that was noticed missing on Monday was found on the mall property Wednesday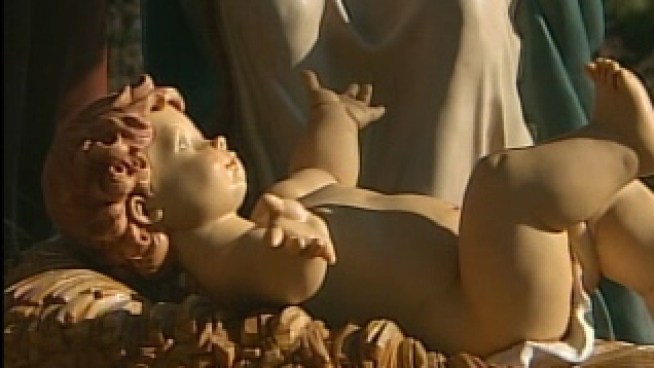 John Cadiz Klemack/Twitter
A baby Jesus figurine went missing from a Valenca mall nativity scene on Monday. It mysteriously returned on Wednesday, Dec. 11, 2013.
A baby Jesus figurine that was noticed missing at a Valencia mall nativity scene on Monday has reappeared – but where it was and how it was returned is still unclear.
The figurine was found Wednesday on the property of the Westfield Valencia Town Center, but details were sparse.
"We're just very grateful he's back as part of our holiday tradition," said mall spokeswoman Stacie House.
A staff member noticed that the baby Jesus figurine was missing from the nativity scene borrowed each year from Grace Baptist Church.
Pastor Mike Gaston said Tuesday that this was the second time the figurine was taken, and that he expected its return.
The figurine would have cost about $1,600 if it needed to be replaced, Gaston said.