Behind the Scenes With Taylor Hicks, Invisible Obama and More
Our social media scrapbook takes you backstage to see Taylor Hicks and offers a sampling of social media from Mitt Romney's big night.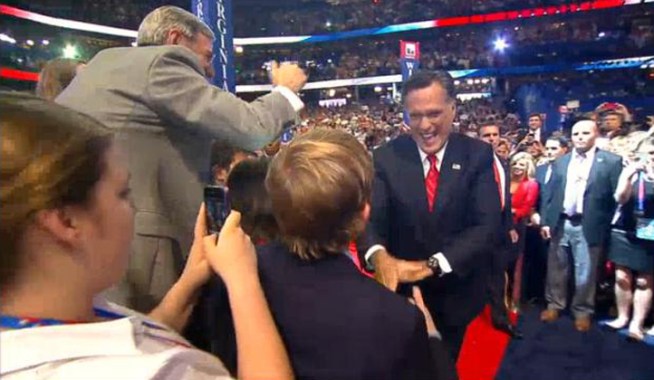 Mitt Romney shakes hands with supporters on his way to the podium to accept the Republican Party's presidential nomination.
Check out invisible Obama, Taylor Hicks, Romney looking happy and the balloon drop with our latest social media scrapbook, made with the online tool Storify.
See all of our GOP Convention scrapbooks: Campaign Buttons, Shoes and Cheers for Ryan | Behind the Scenes at the GOP Convention in Tampa | Photos, Tweets and Invisible Obama
Follow NBCLA for the latest LA news, events and entertainment: iPhone/iPad App | Facebook | Twitter | Google+ | Instagram | RSS | Text Alerts | Email Alerts