Behind the Scenes at the GOP Convention in Tampa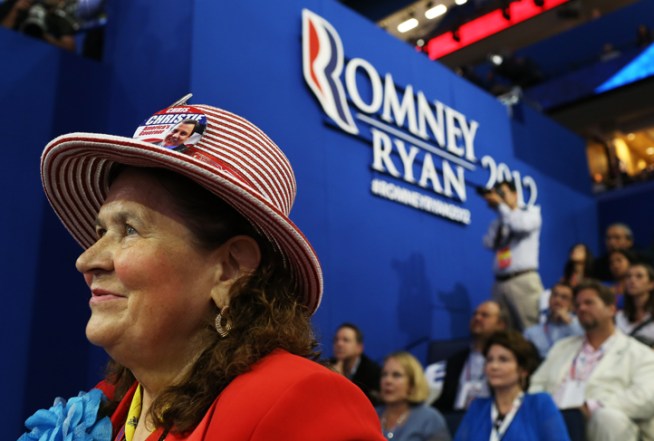 Getty Images
A woman watches as New Jersey Gov. Chris Christie delivers the keynote address during the Republican National Convention at the Tampa Bay Times Forum on August 28, 2012 in Tampa, Florida.
The first full day of the Republican convention in Tampa Tuesday was hectic, filled with impassioned speeches as the party tried to shore up its conservative base while also reaching out to women and Latinos.
Ann Romney, wife of GOP Presidential nominee Mitt Romney, stole the show as she talked about her love for her husband and her pride in his success.
Check out our social media scrapbook of this long but interesting day.
See all of our GOP Convention scrapbooks: Campaign Buttons, Shoes and Cheers for Ryan | Behind the Scenes at the GOP Convention in Tampa | Photos, Tweets and Invisible Obama
Follow NBCLA for the latest LA news, events and entertainment: iPhone/iPad App | Facebook | Twitter | Google+ | Instagram | RSS | Text Alerts | Email Alerts