Body Found Along 105 Freeway in Downey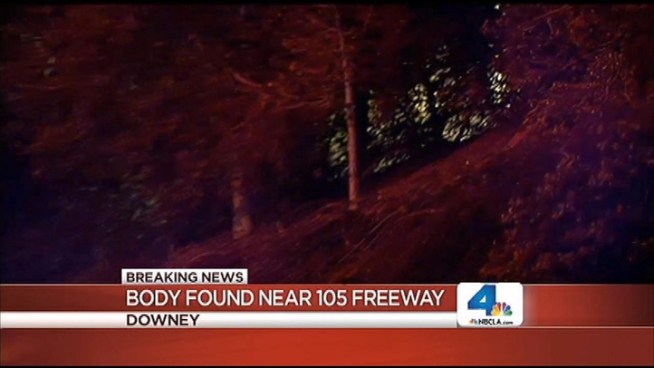 Authorities are investigating the discovery of a body near the Lakewood Boulevard exit as a homicide. Tena Ezzeddine reports for the NBC4 News at 11 p.m. on April 14, 2013.
A body was found in a shallow grave along the 105 Freeway in Downey Sunday afternoon, authorities said.
The body was found about 4:45 p.m. on the 105 Freeway connector west of Lakewood Boulevard, officials said. A homeless encampment appeared to be set up nearby.
Authorities are investigating the case as a homicide.
It was not immediately known how the body was discovered and the victim had not yet been identified Sunday night.
Refresh this page for updates.