Man Jumps to His Death at UCLA: Campus Officials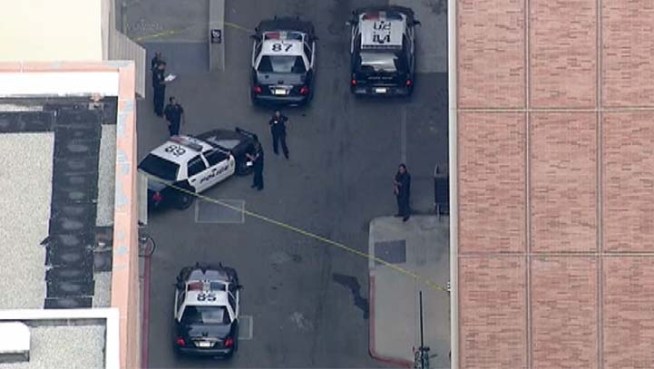 Police are on scene outside UCLA's Boelter Hall on Tuesday, May 21, 2013, investigating the discovery of a body on campus.
A man apparently fell to his death on the campus of UCLA Tuesday afternoon, the university announced.
Campus police were called to the scene outside Boelter Hall, which houses the engineering school, about 4:15 p.m.
The body was tentatively identified to be that of a man between the ages of 25 and 35, according to UCLA Newsroom, the campus' public information office. There is no indication of foul play.
The Westwood campus' public information office first broke the news on twitter shortly after 5 p.m.
The outlet tweeted the body had been removed from campus by 5:30 p.m., but aerial footage of the scene showed the body was still there shortly before 6 p.m.