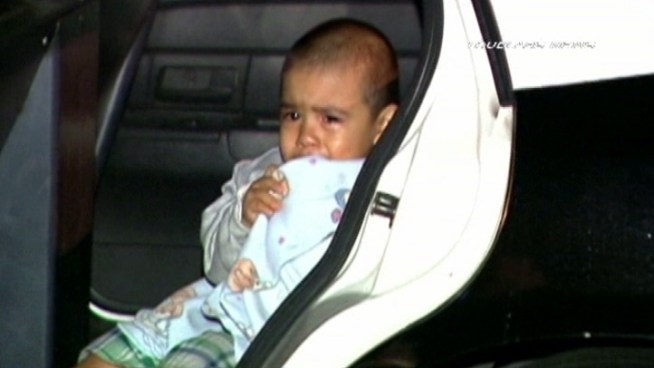 The boy was found alone on a Bell street corner early Tuesday. Family members arrived at the police station after a neighbor notified officers. Toni Guinyard reports for Today in LA on Tuesday, Sept. 25, 2012.
A crying boy wearing pajamas and holding a blanket was reunited with his family about three hours after he was found standing alone early Tuesday on a Bell street.
The boy was found at about 3 a.m. in the 6700 block of Chanslor Avenue. A passer-by returning home from work notified authorities.
"I saw a little boy standing here crying," said the passer-by, who identified himself as Miguel. "I've never seen him."
Officers used loudspeakers to ask neighborhood residents whether they could identify the boy.
The child -- police said he is about 2 years old -- was taken to a police station. Family members, including the boy's mother, arrived at the police station at about 6 a.m.
The boy, mother and grandmother had just arrived from Mexico during the weekend. They were staying at an uncle's home
Family members told police the boy unlocked the door of the family's home and left the residence.
Refresh this page for updates.