Camping Out for a House
People in Huntington Beach are camping out. They're hoping to be the first to be able to buy a new house near the beach, which isn't even built yet.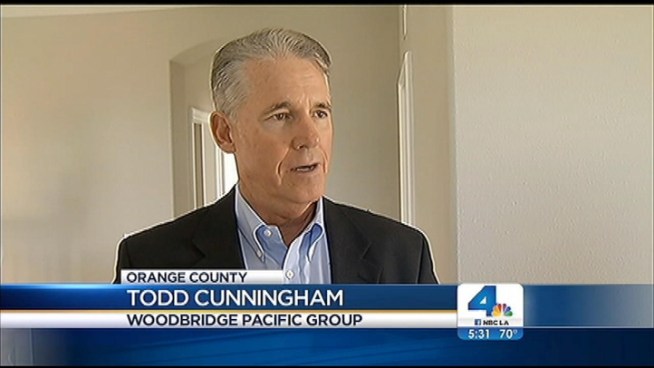 Vikki Vargas, Mark James
People have been lining up for days in Huntington beach in hopes of snatching a deal on their dream house. They are eager to be the first to be able to buy a new house near the beach, which isn't even built yet. Vikki Vargas reports from Huntington Beach for the NBC4 News at 5 p.m. on February 27, 2013.
Rae Roisman said she has been shopping for a home for over a year. Her house is 20-years-old and in downtown Huntington Beach. The thought of being under a new roof is enough to send her camping, literally.
"The idea of getting to choose everything, personalize it, style it to your exact taste is really appealing," Roisman said.
The first five of 35 Capri homes at Brightwater will be released on Saturday at prices starting in the $800,000 range. The developer said the homes, near the Bolsa Chica wetlands, near the ocean, were designed for families, not home flippers.
"You can't put your house on the market for one year," said Todd Cunningham, of the Woodbridge Pacific Group. "We don't want speculators in here. We want people who are going to live in the home."
Housing experts said overall the inventory tank is on empty. In 2008 there were 16,000 homes for sale in Orange County. Now there are 3,200. Add to that low interest rates, and renters who've been waiting and saving for a chance to become sincere buyers.
"It's a home. It's not just a commodity," said Steven Thomas, with reportsonhousing.com. "There's only so long you can rent before you have that itch that you want to own a piece of the American Dream."
Now, nearly one third of buyers are paying cash as a way to get ahead of other offers, Thomas said. He estimates a house that cost $500,000 a year ago is worth $560,000 now, an increase of 12 percent.