Cinco de Mayo Celebrants Pack Olvera Street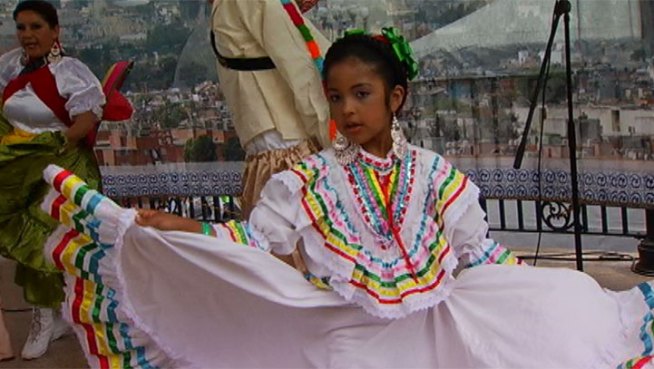 Thousands of celebrants descended on historic Olvera Street Saturday in honor of Mexico's 1862 victory over France. Michelle Valles reports for the NBC4 News at 5 p.m. on May 5, 2013.
Celebrants packed historic Olvera Street Sunday for Mexican food, accordion music and colorful, floppy sombreros in honor of Cinco de Mayo.
The nationally celebrated holiday in the U.S., though only celebrated regionally in Mexico, commemorates the anniversary of the Battle of Puebla, an unexpected victory in an 1862 battle against French forces. The battle lasted for five years and came to represent Mexico's independence from foreign control.
"I think it's celebrated here more than from the part of Mexico were I'm from," said Diana Varela, an attendee at the LA celebration.
La Placita Olvera – as it's known to many Latinos – is the oldest section of Los Angeles. La Original Banda el Limon and Voces del Rancho performed on Olvera Street for the holiday celebrations, which ran from 11 a.m. to 5 p.m. Young Latina girls twirled in traditional Mexican dresses, entertaining a large crowd.
Chacho Hollywood, a famed LA-based service Chihuahua, made an appearance at the event, donning tiny doggy sunglasses, a sombrero and suit, as pictured below.
Lines were enormous for Mexican food like carne asada, enchiladas and tacos. Vendors said they made "mucho dinero."
Another big seller was cervezas – or beer – a fact that was not lost on the Los Angeles Police Department. LAPD is employing extra patrols Sunday night to crack down on drunken drivers.