Beautiful Waterfall Belies Deadly Danger in San Bernardino County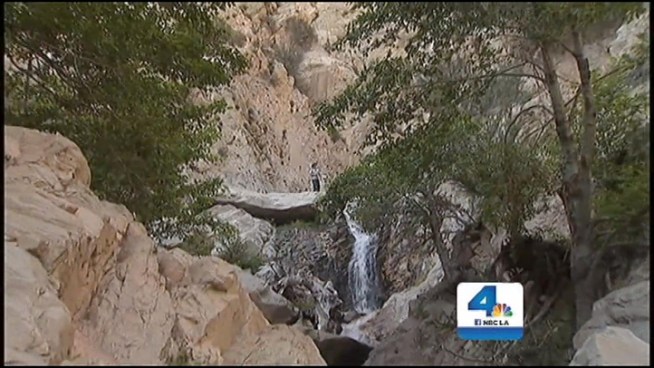 A teenage girl from Orange County recently fell 40 feet from "Blood Rock," a picturesque waterfall that is deceptively slippery and dangerous, and has resulted in some 100 deaths in the last five decades, authorities said. Jacob Rascon reports from Forest Falls for NBC4 News at 11 p.m. on Friday, July 5, 2013.
A teenage girl from OC who fell 40 feet down a waterfall Thursday barely survived - and she joined a steadily growing number of victims of a beautiful and deceptively dangerous place in the San Bernardino County wilderness that locals call "Blood Rock."
Injuries at the scenic waterfall in Mill Creek Canyon occur two or three times every week, every summer, authorities said. More than 100 people have died there in the past five decades.
"It looks like a Garden of Eden, when in reality it's absolutely dangerous," said Thom Wellman, division chief of the San Bernardino County Fire Department.
The danger lies in the extremely slippery rocks that overhang a sheer, 40-foot drop.
"Once they get on that outside edge, they can't stop, and then they end up down here, 35, 40 feet below," Wellman said.