Before an Earthquake: Preparedness Resources
Click on the links for earthquake information.
Monday, Oct 15, 2012 | Updated 11:24 AM PDT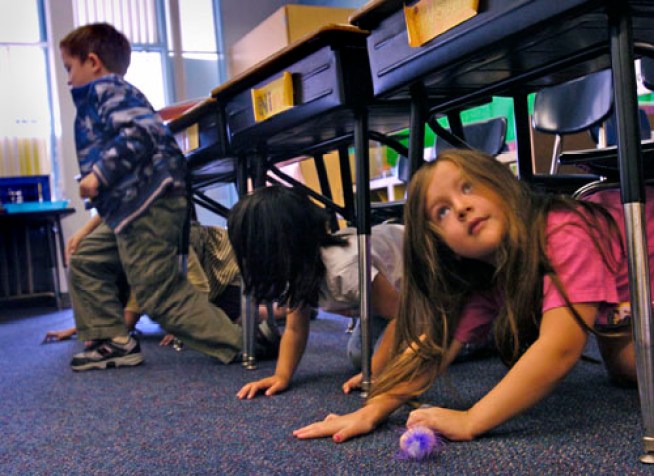 First graders at Madison Elementary School in Redondo Beach come out from under their desks to evacuate to the playground during the Great ShakeOut 08. Crystal Weller is at right. Photo by Brad Graverson 11-13-08
Earthquake Notifications: Sign up for notification from the USGS.
Emergency Supplies: What you should have on hand.

What to Do During an Earthquake: Do this.
What Not to Do During an Earthquake: Do not do this.
Earthquake Myths: Can you predict earthquakes? No. And, there is no such thing as "earthquake weather."