Lewd Photos Case Involving Teacher Grows
Police say more alleged victims have come forward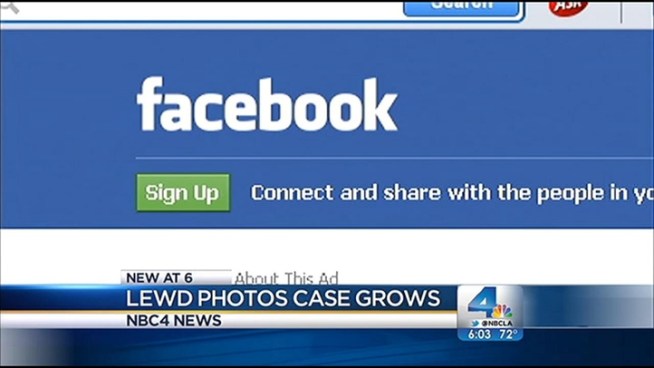 Janet Kwak, Lori Bentley
Some 70 alleged victims have come forward in a case involving a teacher and coach who allegedly posed as a girl to lure underage boys into sending him sexually explicit photos. Zachary Reeder was arrested on Saturday and was released on $1 million bail. Janet Kwak reports from Irvine for the NBC4 News at 6 p.m. on Feb. 15, 2013.
A case involving an Orange County teacher accused of luring boys into sending him lewd photos is growing, authorities said. More alleged victims have come forward, bringing the total to at least 70.
Police in Irvine Zachary Reeder, 30, posed as a girl on Facebook and enticed teenage boys into sending him sexually explicit photos of themselves.
"Right now, we're working to identify more than a hundred images that we found," said Lt. Julia Engen of the Irvine Police Department.
The alleged victims attend schools throughout Orange County, police said.
The "schools have been spread out throughout the region," Engen said. "Irvine, Tustin, Orange, Lake Forest and Anaheim."
Reeder was a history teacher at Servite High School in Anaheim from 2008 until last weekend. Authorities said he was immediately fired after his arrest on Saturday.
Reeder was also a walk-on baseball coach at Irvine's Beckman High School for four seasons until the last school year.
He posted $1 million bail after being booked on suspicion of lewd conduct with a child, possession and distribution of child pornography, and child annoyance. He's facing more than 100 felony counts.
Police said there are no accusations of any physical contact between Reeder and any of the alleged victims.