Fire Rips Through Beverly Hills Home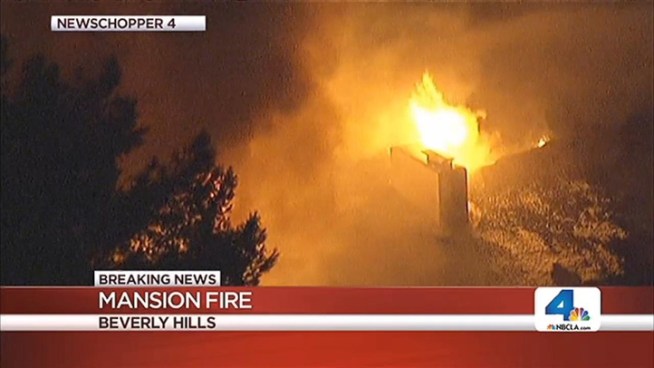 A blaze began as a water heater fire then quickly spread to engulf a $4 million, 4,500-square-foot home along Wallace Ridge. Beverly White reports for the NBC4 News at 11 p.m. on Sept. 26, 2013.
A fire ripped through a multi-million dollar home in Beverly Hills Thursday night.
The fire broke out in a 4,500-square-foot home at 1051Wallace Ridge (map), according to the Beverly Hills Police Department.
Residents at home when the fire broke out escaped, and no injuries were reported, police said.
It first came in as a water heater fire and quickly spread to engulf almost the entire home, valued at some $4 million.
Breezy conditions in the hills were fanning the flames. The fire was still burning as of 11 p.m.
More Southern California Stories: