Gang Violence at Historic Lows, But Fear Remains After Murder of 14-Year-Old
Despite drop in gang-related crime, "there's a gang problem," says LA County Assistant Sheriff Jim Hellmold.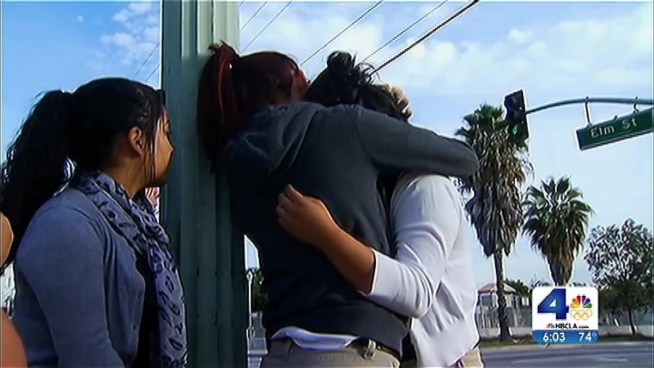 Gordon Tokumatsu
Emotions run high in Los Angeles after a 14-year-old girl was gunned down in Compton. Police say it was a gang-related incident making many wonder how safe they are in the community. Gordon Tokumatsu reports from Monterey Park for the NBC4 News at 6 p.m. Monday Dec. 16, 2013.
The recent death of 14-year-old Alicia Gomez has left the Compton community in shock.
Gomez was a Compton street gang member. She was shot and killed on Saturday while riding her bike.
Despite the recent headline-making news, gang violence is down, according to Los Angeles County Assistant Sheriff Jim Hellmold.
Hellmold presented new data on gang trends at a Sheriff's Department meeting on Monday.
According to the Sheriff's Department, 2013 has "historic lows in violent crime" – overall, violent crime is down 9.29 percent, and there are reductions in crime in nearly every single category, including homicide, rape, robbery, aggravated assault, and property crimes.
Gang violence peaked in 2005-2006. But just because the numbers are down, doesn't mean Los Angeles is safe.
"I think there's a gang problem. Absolutely," says Hellmold. "While it would be a significant reduction in numbers, one homicide is too many."