Gun Rumor Stirs Alert at Santa Clarita Valley High School
Rumor is "unsubstantiated," principal says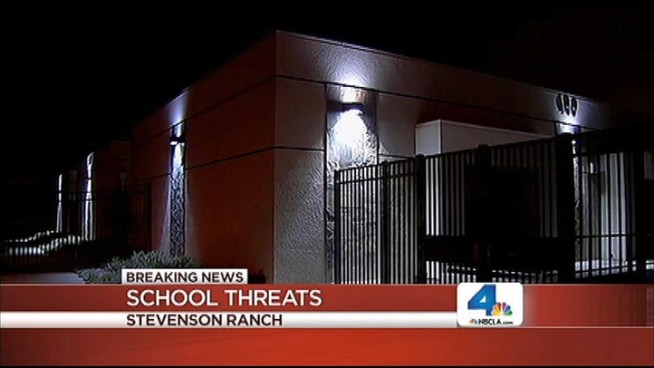 Sheriff's deputies are adding extra patrols at West Ranch High School in the Santa Clarita Valley after rumors of planned gun violence were spread on social media. NBC4's Tena Ezzeddine reports from Stevenson Ranch.
A social media-fueled rumor that a Santa Clarita Valley high school student was going to bring a gun to campus has prompted a Sheriff's Department investigation and extra patrols, officials said Sunday.
Sheriff's Lt. Tom Bryski told NBC4 that the investigation uncovered no evidence that a crime has been committed or will be committed at West Ranch High School (map). However, deputies will be assigned to watch the school as a precaution.
Principal Robert Vincent told parents about the rumors in a mass-call and emails on Sunday.
"I can assure you that the Sheriff's Department, West Ranch Administrators, and the William S. Hart Union High School District Administration are investigating these unsubstantiated rumors," he said. "We plan to have increased Sheriff's presence on and around campus over the next few days. The safety of our students and staff are our number one priority."